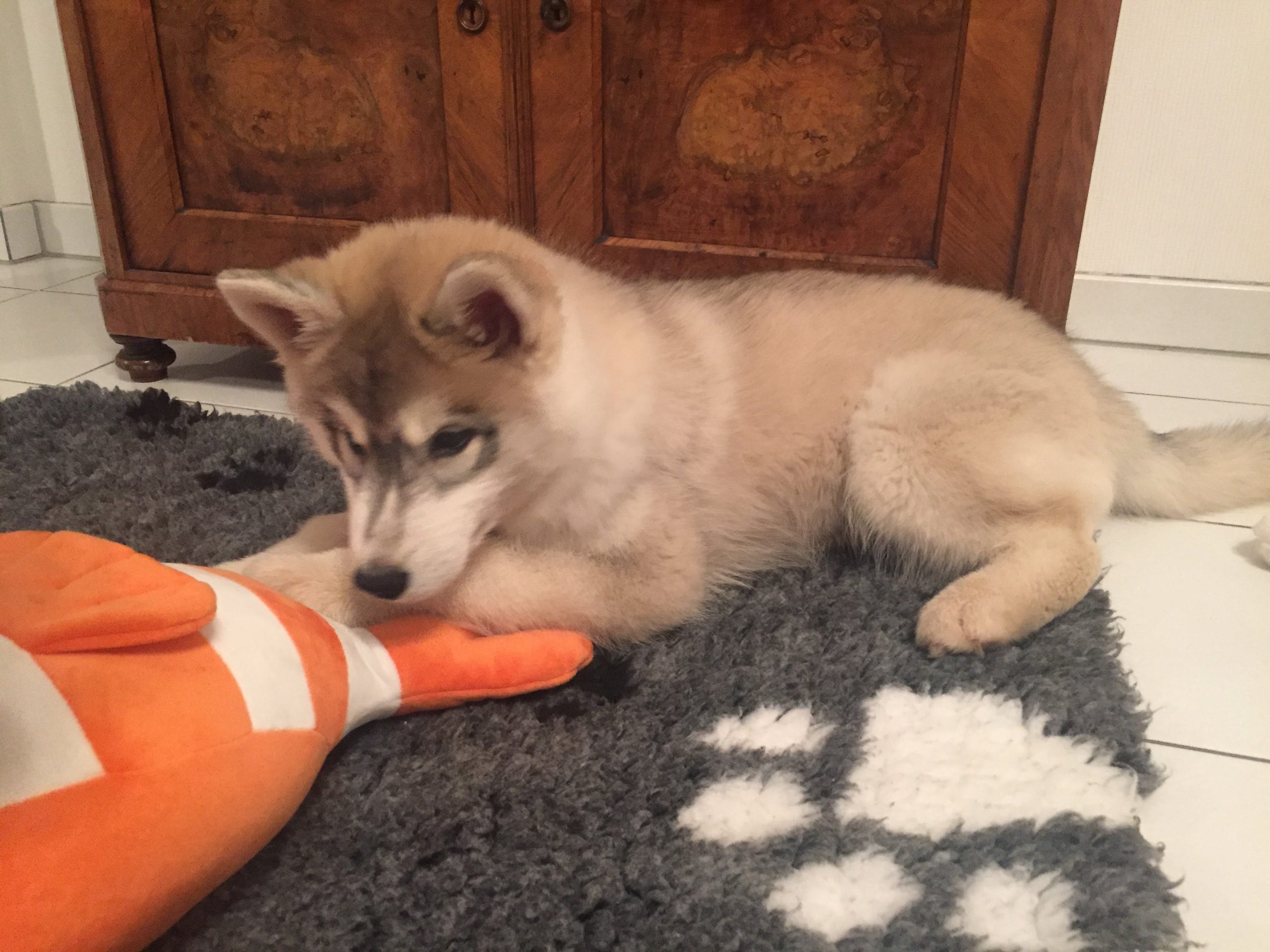 James
Hightower's Xclusive Design

geb. 24.10.2016, grau-weiß

Vater: Hightower's Skywalker
Mutter: Hightower's Free Spirit


HD A1, Augen ohne Befund, Gonioskopie ohne Befund
EU C
BISS, Deutscher Champion VDH, Deutscher Jugendchampion DCNH und VDH, Luxemburger Jugendchampion, Bundesjugendsieger 2017
Einige Male wurde er schon zum BOB (Best of Breed) oder BOS (Best of opposite Sex) seiner Rasse gekürt.

James kam am 01.01.2017 zu uns und war von Anfang an unser Baby, und das ist er immer noch. Er ist ein verschmuster, sehr anhänglicher Rüde.
Er ist sehr sozial im Rudel und macht gerne lange Spaziergänge und nimmt am Agility teil.
James liebt es, mit zur Ausstellung zu fahren. Dabei ist er immer engagiert und gibt sein Bestes. Sein gutes Exterieur, sein wunderschöner Ausdruck und sein sanftes Wesen haben ihn dabei sehr erfolgreich werden lassen.



James
Hightower's Xclusive Design

born: October 24, 2016, grey-white

sire: Hightower's Skywalker
dam: Hightower's Free Spirit

Hips A1 excellent, eye examination without findings, breeding permission for lifetime without conditions
EU C

BISS, German Youth Champion DCNH and VDH
Luxembourg Youth Champion
Several times he has been named BOB (Best of breed) and BOS (Best of opposite sex).

James became member of our family on January 1, 2017 and was our baby from the beginning. And he still is. He is a cuddly, very affectionate male.
He is very social in the pack and likes to go for long walks and takes part in agility. James loves to go to dogshows. He is always committed and gives his best. His good confirmation, his beautiful exspression and his gentle nature have made him very successful.